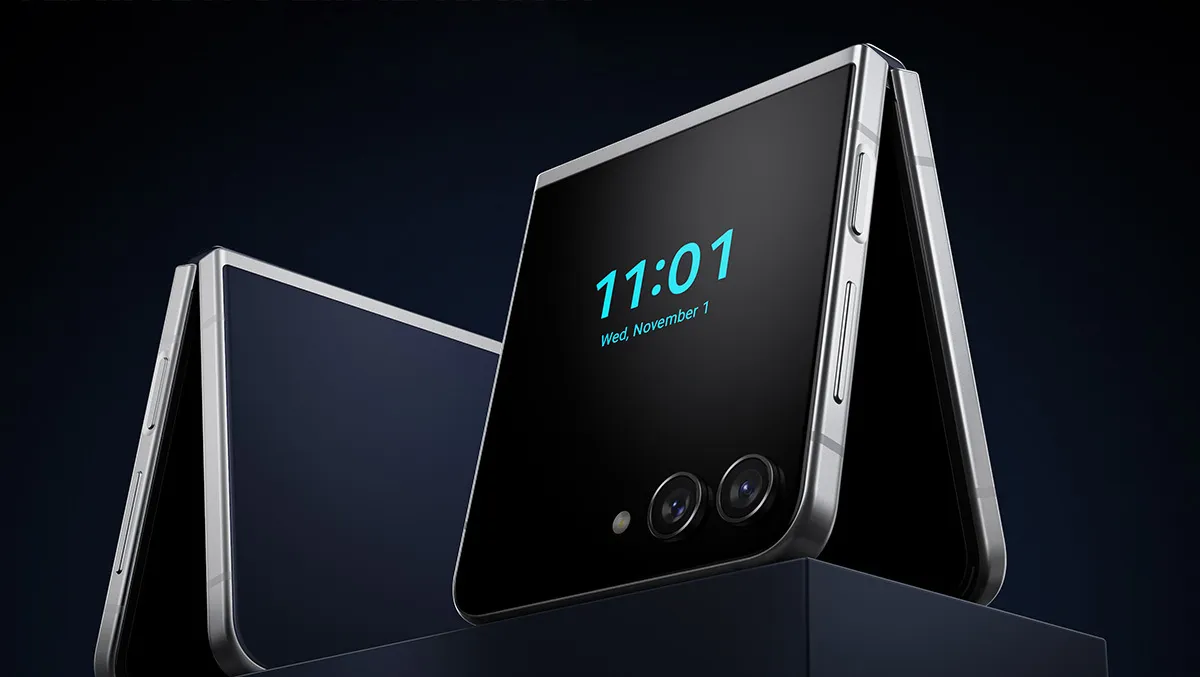 Samsung Electronics Australia releases limited edition Galaxy Z Flip5 Retro
Samsung Electronics Australia proudly announces the arrival of the Galaxy Z Flip5 Retro. This limited edition phone embraces and marks 20 years of Samsung's technological advancement.
The Galaxy Z Flip5 Retro skillfully revisits various distinctive features of the SGH-E700, a product that captured the market's imagination with its exceptional design 20 years ago in 2003.
The Galaxy Z Flip5 Retro integrates the combination of indigo blue and silver colours from the SGH-E700 and a UX design reinterpretation of 2000s pixel graphics.
Furthermore, the phone features an exclusive animation on its Flex Window, portraying a nostalgic cityscape and adding to its vintage charm. The new device aims to catch the market's imagination, just like the SGH-E700, building on Samsung's legacy of innovation.
The SGH-E700 was a ground-breaking mobile phone for its time, becoming Samsung's first to showcase a built-in antenna. This innovation, along with the phone's widespread popularity, contributed significantly to propelling Samsung's position in the mobile phone industry.
With the Galaxy Z Flip5 Retro, Samsung plans to engage its customers by showcasing its historical journey of innovation from its inception to the present day. The iconic SGH-E700 and the new Galaxy Z Flip5 serve as key examples of Samsung's enduring commitment to technological progress.
In the past decades, Samsung Electronics has launched a series of revolutionary mobile products, starting with the MP3 phone SPH-M2500 in 1999, followed by the watch phone SPH-WP10, the TV phone SCH-M220, and the camera phone SCH-V200. Each product earned acclaim for its innovative new features that pushed the boundaries of the possible at their respective times.
Retro revivalists in Australia can purchase the limited edition Galaxy Z Flip5 Retro from November 1, exclusively for AUD $1,949. The unique package includes three Flipsuit cards featuring logos from different eras of Samsung's history, a Flipsuit case, and a collector card engraved with a unique serial number, enhancing the product's collectable value for purchasing customers.
Notably, the Galaxy Z Flip5 Retro will be available in limited quantities in select countries such as Korea, the UK, France, Germany, Spain, and Australia. Consumers in these select countries can exclusively buy the iconic device through Samsung's official website, Samsung.com.
Samsung is driven to inspire the world and shape the future with transformative ideas and technologies. The company aims to redefine the worlds of TVs, smartphones, wearable devices, tablets, digital appliances, network systems, and memory, system LSI, foundry and LED solutions.