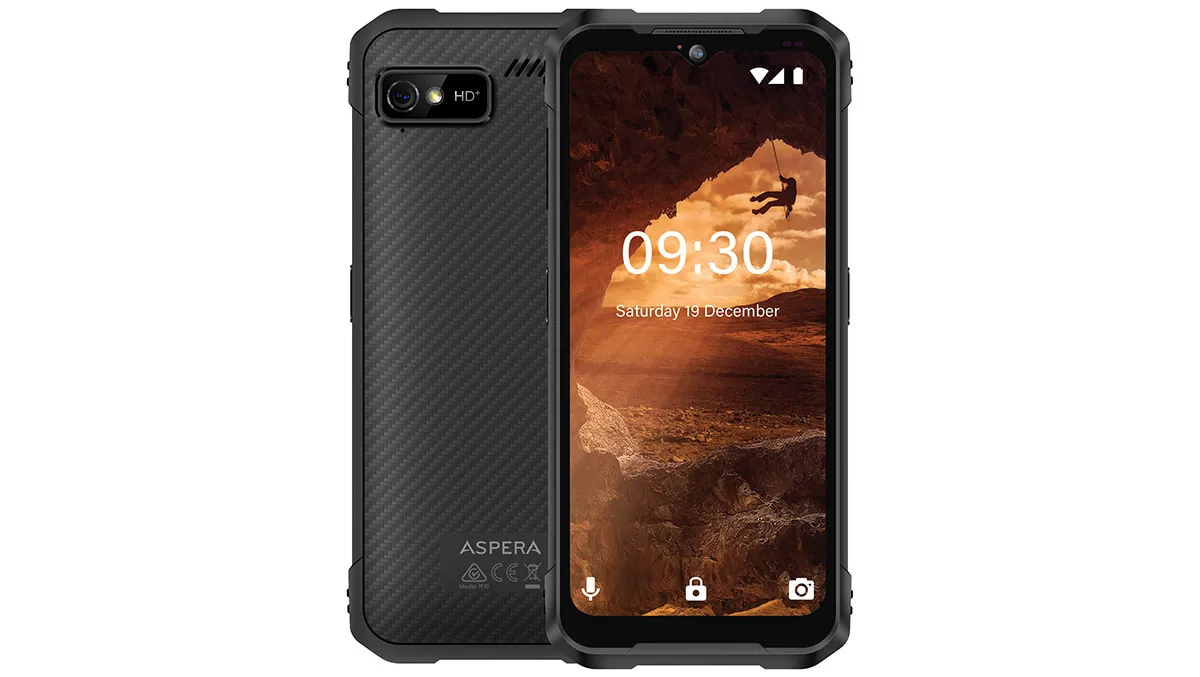 Rugged R10 smartphone launched by Aspera Mobile
Aspera Mobile's latest product, the R10 rugged smartphone, priced at $299, was instantly sold out after its initial release. Recognised for their well-built and rugged smartphones, Aspera's reputation in the mobile industry continues to grow. The R10 smartphone offers a high IP68 rated protection against water and dust, dual 4G sim cards and standard Android functionalities.
Aspera Mobile's MD, Allan Robertson, stated that since the company launched its first rugged smartphone in 2014, it has steadily built a strong reputation for creating robust designs and providing excellent protection against drops, knocks, water and dust. He added that the R10 is the best, toughest and most rugged smartphone they have ever released.
Not only is the R10 rugged in design and well protected against knock and drops, but it also features protective seals that keep the device safe against water and dust. The smartphone comes equipped with NFC, enabling contactless payments wherever they are accepted. It sports a 6.5-inch HD+ display, dual 4G sim cards, runs on Android 13 OS and is powered by a 2GHz Octa-core MediaTek processor paired with 4GB RAM and 128GB ROM. Fuelled by a 5100mAh battery, the device assures a day-long operating time.
The R10 mobile features a 13MP rear camera and an 8MP front camera, enabling face recognition for security and unlocking the phone and HD resolution video recording. Moreover, its unique design not only suits workers in transport, farming, mining and agriculture, but also withstands pressures from daily knocks, bumps and changing weather conditions.
Robertson further said that the R10 was specifically designed to protect and endure the toughest environments thanks its specially formulated rubberised outer body. He anticipated that the phone will suit the lifestyle of users who need a rugged phone.
The Aspera Mobile R10 smartphone has been successful in attracting previous Aspera rugged smartphone owners and showing that there is a cheaper alternative to expensive smartphones that must then be fitted with heavy-duty cases for protection.
The Aspera Mobile R10 smartphone is available for purchase from Big W, Retravision, Better Electrical, Mobileciti, some IGAs and selected BP service stations.