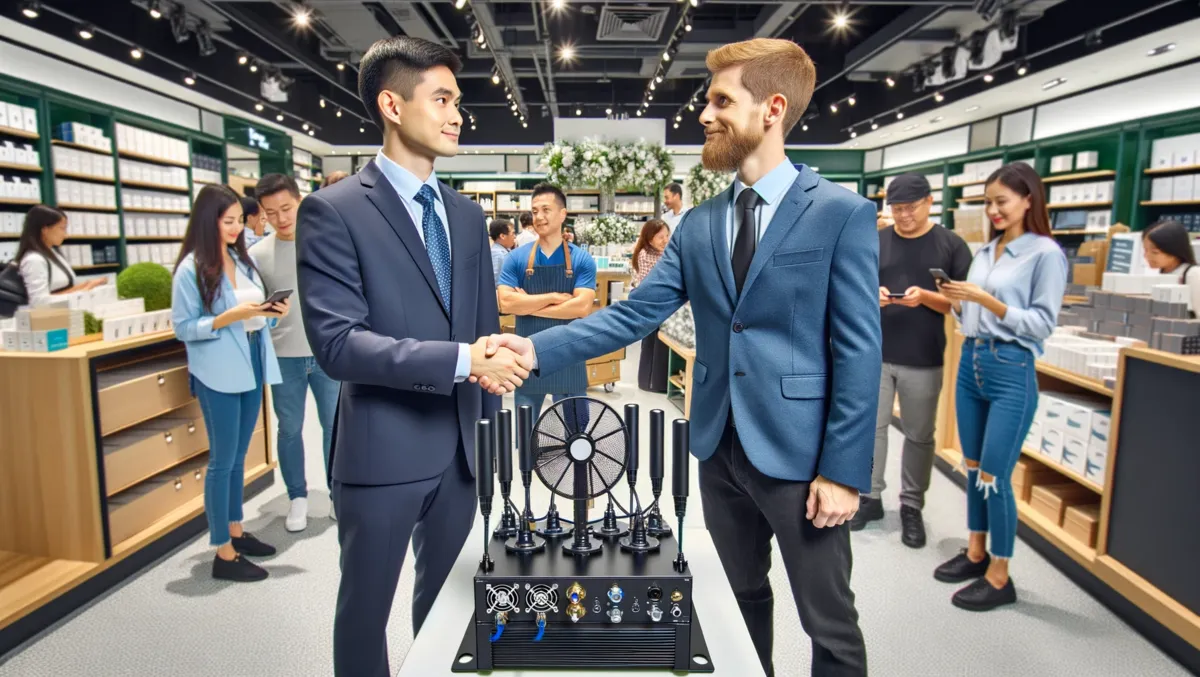 Progility partners with Aussie retailer to enhance in-store cell coverage
Progility Technologies (Progilarity) has embarked on a journey to reconfigure the retail landscape in partnership with one of Australia's largest retailers. The collaboration aims to enhance customer experience via Progility's expertise in Inbuilding Coverage, a solution designed to combat the retailer's substantial loss of business due to the lack of reliable cellular coverage within their physical stores.
In an initial consultation, Progility recognised the challenges posed by this cellular coverage dilemma. Firstly, the retailer's flexible payment system, including buy-now-pay-later applications, often proved futile due to a lack of seamless connectivity. The resulting fallout was seven out of ten potential sales being abandoned as customers left the building in search of cellular coverage. Secondly, the cellular issue also impacted the retailer's mobile phone handset and plan sales as verification messages for these signups failed to deliver.
Following half a year of diligent work, the retailer's IT and Executive teams, chose Progility to design and implement in-store cellular coverage solutions for its flagship stores. This process has now been expanded to numerous stores nationwide.
Stuu Hunter, an Inbuilding Coverage Specialist at Progility Technologies, explains that the recommended solution is the Nexitivity Cel-Fi Quatra 4000e cellular repeater system, fondly known as Q4K. According to him, "The Q4K is a state-of-the-art, fully integrated cellular mobile repeater system designed to amplify carrier coverage across expansive building footprints. Its magic lies in its ability to seamlessly propagate 3G, 4G, and select mid bands of 5G from nearby outside towers into the heart of the property."
The potential application of this technology extends to various sectors beyond retail, including hospitals, logistics centres and businesses that aim to offer a seamless customer experience. As the collaboration between Progility and the retailer continues, "the marriage of cutting-edge technology and retail intuition" promises to usher in a new era of retail.
Hunter articulates the primary focus of the Q4K: "Customers come to your business from all walks of life and lifestyles, from every mobile network and mobile virtual network operator (MVNO). The Q4K positions businesses to deliver coverage for all their customers... The result is a seamless experience and the elimination of distractions and frustrations."
This success story is a testament to the power of innovation and collaboration in revolutionising industries. By turning challenges into opportunities, the retailer is paving the way for a more connected, convenient, and engaging shopping experience.