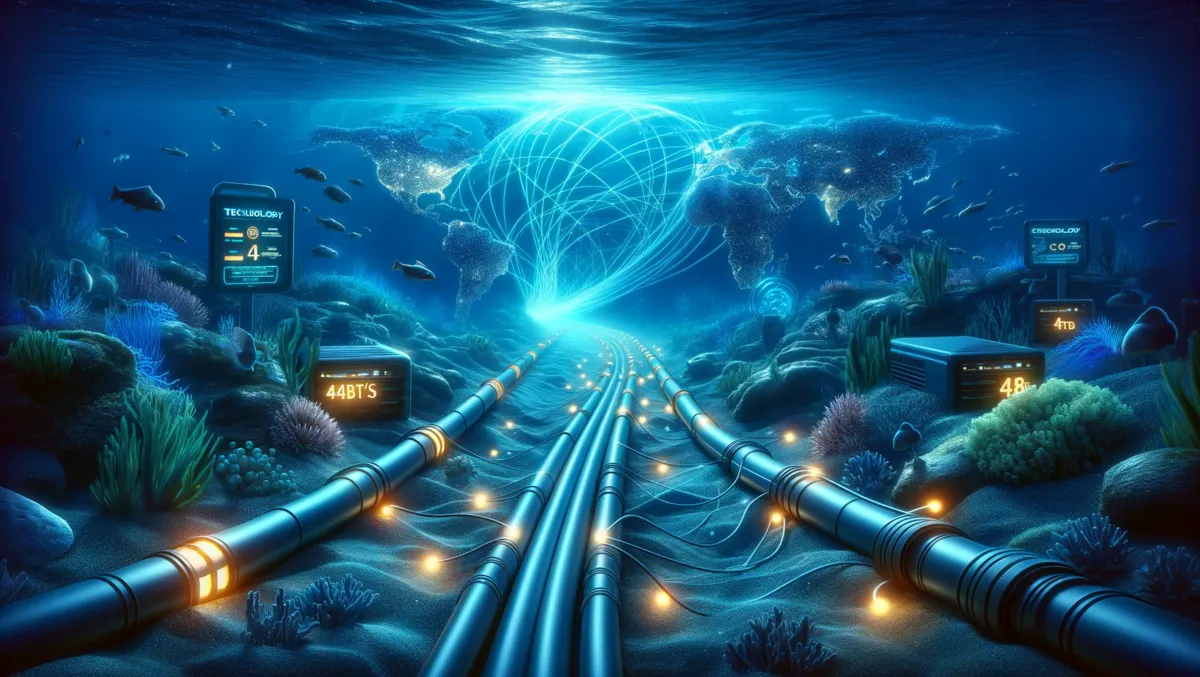 Upgrade for SUBCO Australia to Europe subsea cable with Ciena tech
SUBCO is leveraging technologies provided by Ciena to create a robust and reliable undersea link between Australia and Europe through the Oman Australia Cable (OAC). Thanks to Ciena's GeoMesh Extreme, which is boosted by WaveLogic 5 Extreme in the 6500 Packet-Optical Platform, the cable's capacity has been improved, now capable of reaching a maximum of 48Tb/s.
The OAC, commissioned for commercial service in November 2022, serves to bridge Muscat, Oman, and Perth, Australia, across a distance of 9,800km. There is also an alternative route from Salalah, Oman, which is expected to be ready by 2024 to lead into Europe and Africa.
SUBCO has once again made use of Ciena to provide a secure and efficient undersea passage between Australia and Europe by way of the OAC. By utilising Ciena's GeoMesh Extreme, the OAC has gained in terms of latency, reliability, and security. The increased capacity to a maximum of 48Tb/s benefits from Ciena's GeoMesh Extreme solution, which aids SUBCO in remaining compliant with both proactive bandwidth necessities and reactive performance demands while assuring the overall network availability.
Lee Harper, Chief Operating Officer at SUBCO, noted, "We have a long history of working with Ciena and, together, we are proud to provide our customers with an express gateway for onward capacity from Australia to Africa, Europe, and the Middle East. OAC provides the market with the most secure and diverse route to connect Europe with Asia Pacific and is important in boosting Australia's digital resiliency."
Emphasising the importance of reliability and security to SUBCO, Ivan Polizzi, Regional Managing Director, Ciena Australia, New Zealand and the Pacific, stated, "OAC prides itself as an alternative for moving traffic from Asia Pacific to Africa, Europe, and the Middle East, and promotes Australia's role as a digital hub. With Ciena's GeoMesh Extreme solution, SUBCO can keep pace with proactive bandwidth requirements and reactive performance demands while guaranteeing overall network availability."
SUBCO, founded by industry leader Bevan Slattery, is a specialist consulting and investment company that has developed some of the world's most innovative submarine cable networks. SUBCO boasts a strong track record in developing, owning, and operating large-scale submarine infrastructure in the Australasia region, thereby providing vital digital gateways to Asia, North America, and EMEA. Over the past five years, the company has assembled an impressive portfolio of submarine infrastructure and is set to invest an estimated $750m in its latest transcontinental cable project that will connect Sydney, Melbourne (Torquay), Adelaide, and Perth (SMAP).
Ciena, a global leader in networking systems, services, and software, helps its customers meet ever-growing digital demands by creating highly adaptive networks. Ciena has, for over three decades, taken pride in bringing forth innovation to its relentless pursuit whilst placing utmost importance on nurturing collaborative relationships with its customers, partners, and communities.