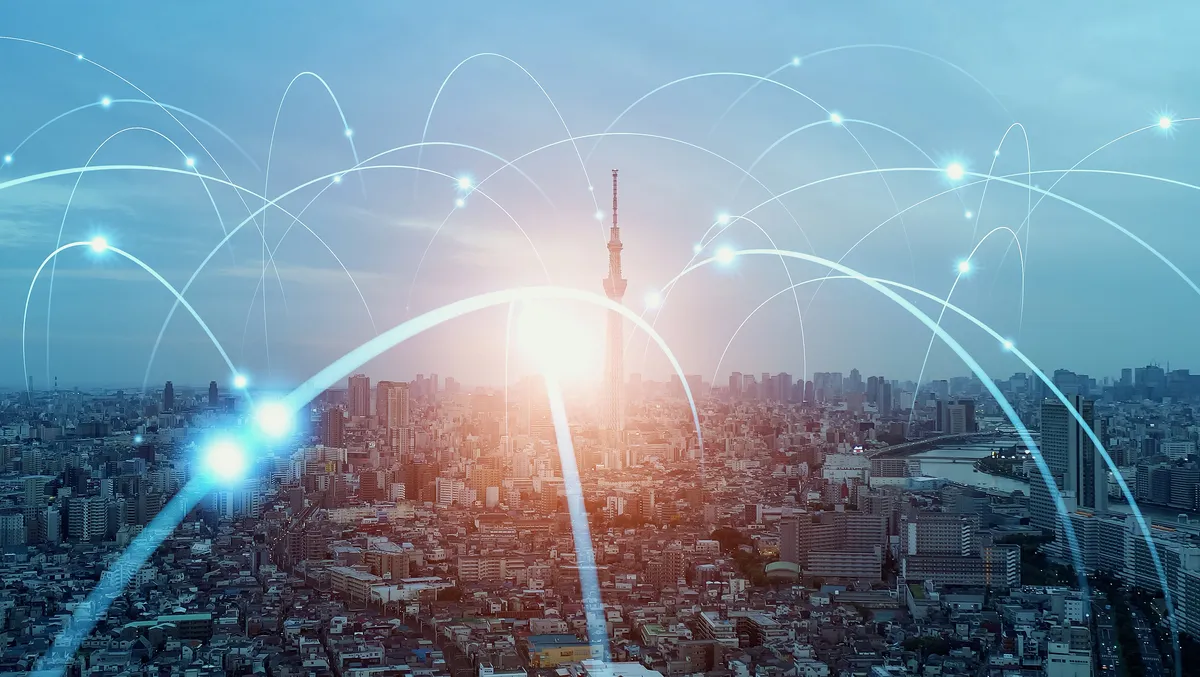 PCEC selects HPE Aruba for its next-generation wireless network
Hewlett Packard Enterprise (HPE) has announced that the Perth Convention and Exhibition Centre (PCEC) has selected HPE Aruba Networking to deliver state-of-the-art connectivity for Perth's premier business event destination.
By upgrading to a new Wi-Fi 6E infrastructure from HPE Aruba Networking, PCEC delivers event partners the opportunity to offer robust, high-density wireless performance to attendees throughout its facilities.
Customers in the competitive convention industry demand the best in wireless coverage and network performance. For venues like PCEC to maintain their leadership in the market, they must consistently deliver the best experience possible to event operators and attendees. PCEC accommodates over 800,000 visitors over approximately 600 events per year.
"Hero" events are of particular interest to the entertainment and convention centre's forward planning. Typically, planned 3-5 years in advance and bringing significant tourism into a city, these events tender globally for venues. In recent years, tenders were beginning to ask for minimum technical specifications reaching the limit of existing PCEC capabilities.
Having last updated its network services in 2017, PCEC undertook a rigorous evaluation process to prepare for its latest refresh. Through this, they found HPE Aruba Networking consistently emerged as the market leader, offering the best solutions for premier large venue experiences into the next decade.
"We have a clear vision for the future of PCEC and its capabilities," says Brett Miell, Technology Manager, Perth Convention and Exhibition Centre. "That meant looking at the absolute best in the market and finding a partner who could deliver the best possible network at the right price. HPE Aruba Networking took our vision on board very quickly, offering unmatched solutions while being ready to integrate with wider technologies to give us our ideal outcome."
Due to its unique architectural design, PCEC requires careful network planning, featuring a long structure with metal roofing and reinforced concrete construction. The wireless network design must overcome many interference factors while ensuring that all critical systems, such as point of sale, can maintain seamless access to connectivity.
With Wi-Fi 6E, PCEC can take advantage of the increased capacity, wider channels, and significantly reduced signal interference of 6 GHz and the location-aware infrastructure of Open Locate.
HPE Aruba Networking's enterprise-grade Wi-Fi 6E solution set, the first Wi-Fi 6E solution introduced to the market, includes Aruba's patented ultra tri-band filtering that dynamically adjusts the available channels to eliminate signal interference and performance degradation. The new Wi-Fi 6E APs will allow PCEC to centrally configure and automatically enforce role-based policies across the wired and wireless networks.
Additionally, the APs are IoT-ready with integrated Bluetooth Low Energy (BLE) and Zigbee support to make deploying and managing IoT easier, including asset tracking, security solutions and sensors.
HPE Aruba Networking will expand the number of access points operating throughout PCEC while integrating with the client's preferred infrastructure to build a bespoke solution package that fits the precise needs of PCEC management.
HPE Aruba User Experience Insight (UXI) sensors will constantly monitor the network to ensure optimal performance amid even the busiest events, with the ability to diagnose a range of issues and repair service automatically. PCEC is also deploying HPE Aruba Networking Central and HPE Aruba Networking ClearPass.
"HPE Aruba Networking thrives on delivering best-in-class networks around Australia and the world," says Carlos Gomez Gallego, Chief Technology Officer, HPE Aruba Networking Asia-Pacific and Japan. "Major conference and event venues are among the most challenging environments for wireless services. We're proud PCEC saw our technology as the right fit for their needs. We look forward to giving their clients a great network they can rely on for many years to come."