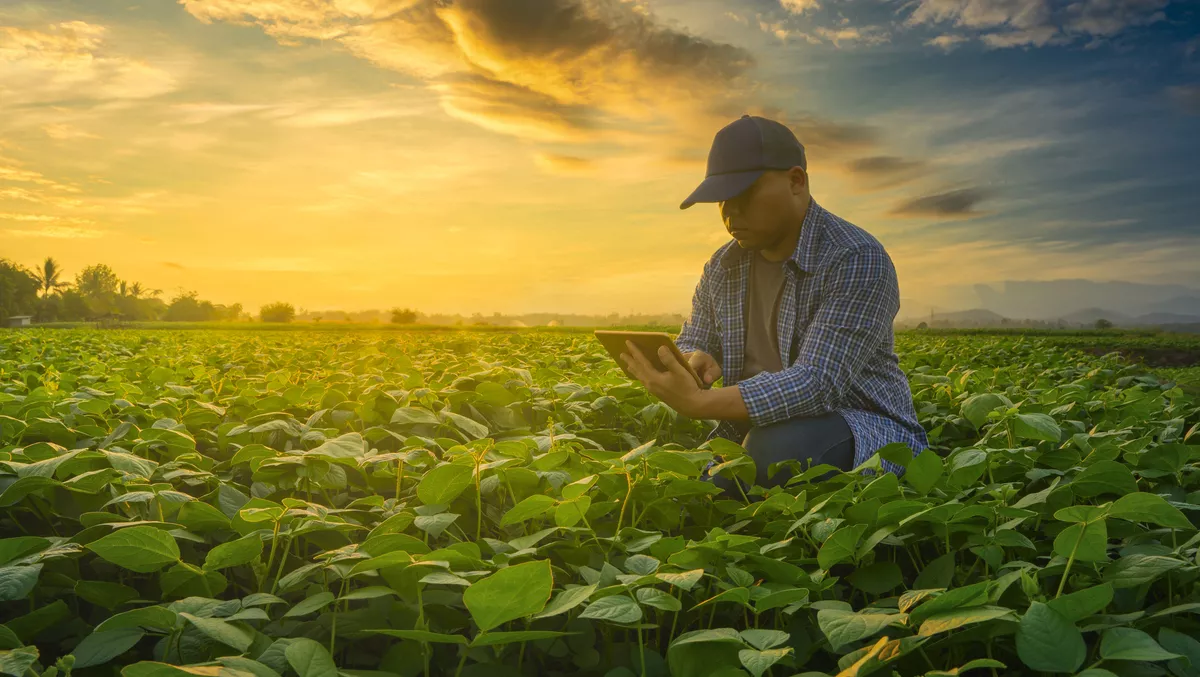 Kacific and Farmer Charlie to tackle agriculture and sustainability in new deal
FYI, this story is more than a year old
Satellite operator Kacific has joined forces with Farmer Charlie to address agriculture and sustainability across the Pacific.
The partnership will see the companies provide farmers in South East Asia and the Pacific with affordable satellite-powered agricultural knowledge and expertise.
The companies intend to support farmers to grow sustainable agricultural practices in the region.
This includes information around land management, risk mitigation for drought and floods (for small farmers in remote communities) and dealing with the effects of climate change, as well as localised weather information.
Farmer Charlie supplies affordable, smart, localised information to farmers through extending internet broadband connectivity from a satellite gateway, weather and soil sensors, drones, robots and other relevant technologies and agritech apps.
Kacific and Farmer Charlie will also be providing agribusiness information to smallholder farmers and agribusinesses, including data from in-field sensors, to assist in improving conditions of some areas of their farming practice such as food production, using digital tools.
Kacific is a next-gen broadband satellite operator and provides access to cost-efficient, fast broadband across Southeast Asia and the Pacific using multi-beam space and ground communications technologies.
"In a world where large scale agribusiness is dominating global good production, reducing biodiversity and adversely affecting smaller communities, this initiative represents a practical way of reversing the trend," Kacific chief executive officer Christian Patouraux says.
"It takes a much-needed step towards revitalising local agricultural practices and empowering farmers," he adds.
According to the companies, instilling these practices in local farmers will be of long-term benefit in the wake of climate change, aiding in reducing post-harvest loss and providing better control over drought risks, floods, and other extreme weather.
The companies also note that the memorandum of understanding (MoU) agreement will expand Farmer Charlie's presence in South East Asia and the Pacific and the inclusion of Farmer Charlie's expertise will improve Kacific's offerings.
The offerings will also be affordable to those in the area, with the companies implementing fast broadband directly to the in-field sensors and a range of low-cost IoT devices.
"This MoU is a huge milestone for Farmer Charlie's deployment in the Asia Pacific region," Farmer Charlie chief executive officer Betty Bonnardel says.
"It is an opportunity to optimise the synergy between Kacific and Farmer Charlie, especially as we both aim to support those remote communities with an affordable solution through the provision of smart, localised, tailored agribusiness information," she says.
Innovate UK and the British High Commission were present at the MoU signing ceremony.
"This collaboration demonstrates how UK and Singapore technological expertise can be leveraged to positively impact the lives of farming communities in the Pacific Islands, and promote sustainability," British High Commission head of S-I says.
"It also illustrates how space technology and applications can effectively intersect across sectors and geographies to benefit mankind.