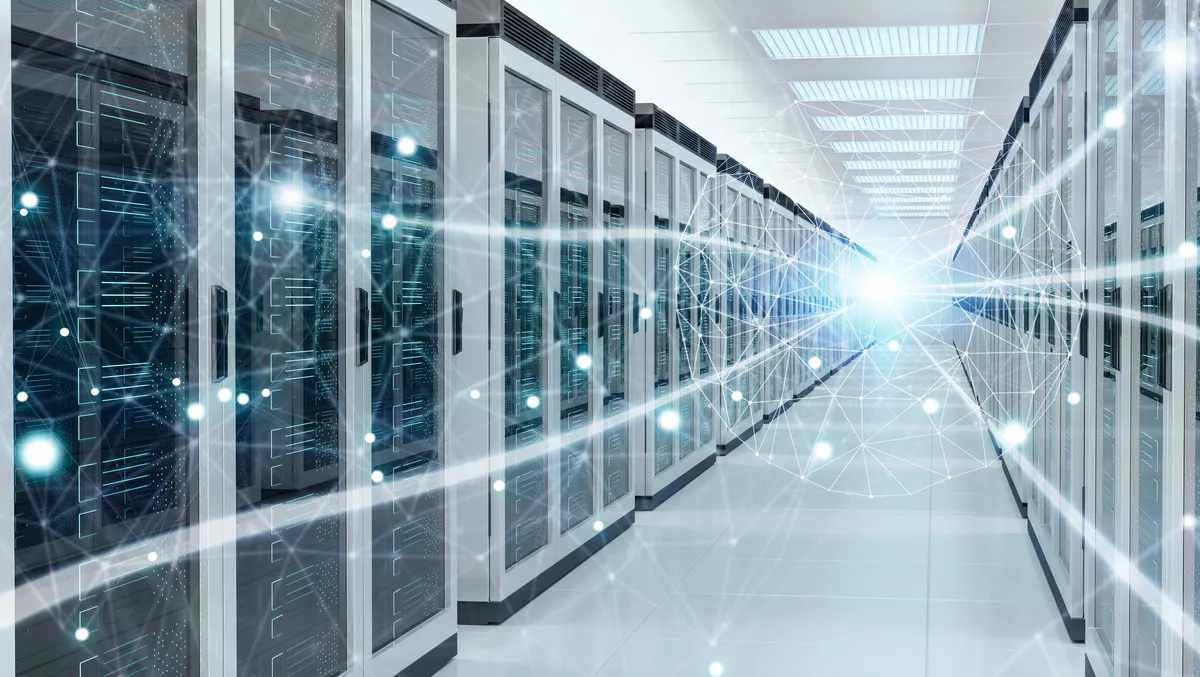 Equinix IBX using eight NVIDIA systems in Sydney data centre
harrison.ai has deployed eight NVIDIA DX A100 systems in an Equinix International Business Exchange (IBX) data centre in Sydney.
This deployment enabled harrison.ai to launch annalise.ai, a Joint Venture with I-MED Radiology Network.
In addition, it successfully developed its first product: Annalise Enterprise CXR, which is one of the most comprehensive AI clinical decision-support offerings for chest X-rays, capable of detecting up to 124 findings.
The high-power digital infrastructure is built on Platform Equinix and NVIDIA DGX A100, which gives it exceptional compute density, performance and flexibility.
Further, harrison.ai can combine its deep learning knowledge with clinical experience through the universal system for AI workloads, enabling it to develop and deploy further healthcare AI solutions.
"Equinix offers harrison.ai and its ventures access to world-class, secure hosting of our compute and data storage platforms, which is our highest technical priority as we are building AI solutions for clinicians across the world," says Aengus Tran, CEO & Co-Founder, harrison.ai.
"The partnership provides us with an extremely fast and direct connection to enable hybrid cloud models, as required, to move remarkably large data sets on which we train and develop our AI solutions.
"This digital infrastructure enables us to tackle bigger healthcare problems, from annalise.ai's medical imaging solutions, to new AI healthcare solutions requiring more data and processing.
"By hosting our compute requirements in a secure and cost-effective way, we can quickly and efficiently deploy AI solutions worldwide, improve the standard of global healthcare and achieve our vision to impact one million lives per day."
Roughly 30% of the world's data volume is being generated by the healthcare industry, according to RBC Capital Market.
In addition, it expects the compound annual growth rate (CAGR) of data for healthcare to reach 36% by 2025.
Healthcare organisations are also implementing digital transformation strategies to futureproof their infrastructure to withstand significant quantities of data, with many at various stages of embracing AI and data analytics.
harrison.ai works to improve healthcare for one million global patients by taking on some of the most pressing issues causing inequitable diagnosis and treatment.
It does this using rapidly developed AI products in chest X-rays, and brain CTs designed to help clinicians make the right diagnoses faster and treat patients sooner.
annalise.ai is one of harrison.ai's joint ventures and creates products for the radiology sector using petabytes of diverse data and high-performance compute power.
One of its offerings is Annalise CXR, an AI tool capable of detecting up to 124 findings on a chest X-ray.
In addition, Annalise Enterprise CXR is one of the most comprehensive clinical decision support products available for chest X-rays.
Equinix is one of the first three global data centre providers to join the NVIDIA DGX-Ready Data Center program in Asia Pacific, EMEA and North America, which is why harrison.ai chose to work with it to deploy the DGX A100 systems.
Sydney's access to Amazon Web Services (AWS) and Equinix's direct interconnection to other international markets through its global footprint are also crucial to the partnership, according to harrison.ai.
The company elaborates that this is due to it ensuring a single consistent infrastructure to support customers and healthcare partners worldwide.
harrison.ai has also deployed its DGX A100 systems on Platform Equinix to develop its customised AI-enabled tools, including annalise CXR.
This will provide the data analytics, scientific computing and AI development necessary to reduce model training time and speed up the machine learning development process.
Further, deploying the DGX A100 systems is a factor of eight increase in data processing capability and needs exceptionally fast storage, according to harrison.ai.
The company hosts fast Flahs-based storage, which connects all racks through Equinix's interconnection offering to ensure users get the most out of the compute power.
From here, harrison.ai intends to use Equinix Fabric, a software-defined interconnection service, to set up direct, on-demand connections between its infrastructure and future joint venture partners.
The company notes that the ability to do this saves money and secures network paths better to improve collaborations with its healthcare partners.
"Australia's healthcare and life science sector has seen collaboration and commercial partnerships surge over the past couple of years, accelerating because of the pandemic," says Guy Danskine, Managing Director, Equinix Australia.
"harrison.ai is a great example of the enormous opportunities for AI-based solutions to tackle some of the biggest challenges in healthcare.
"Each of these challenges is complex, multidimensional and requires critical digital infrastructure such as that deployed by harrison.ai to develop its ground-breaking innovations.
"Equinix will support our customers to capture these opportunities and expand capabilities to effectively respond to dynamic trends by offering reliability, safety, control and low latency with an interconnection-first strategy."