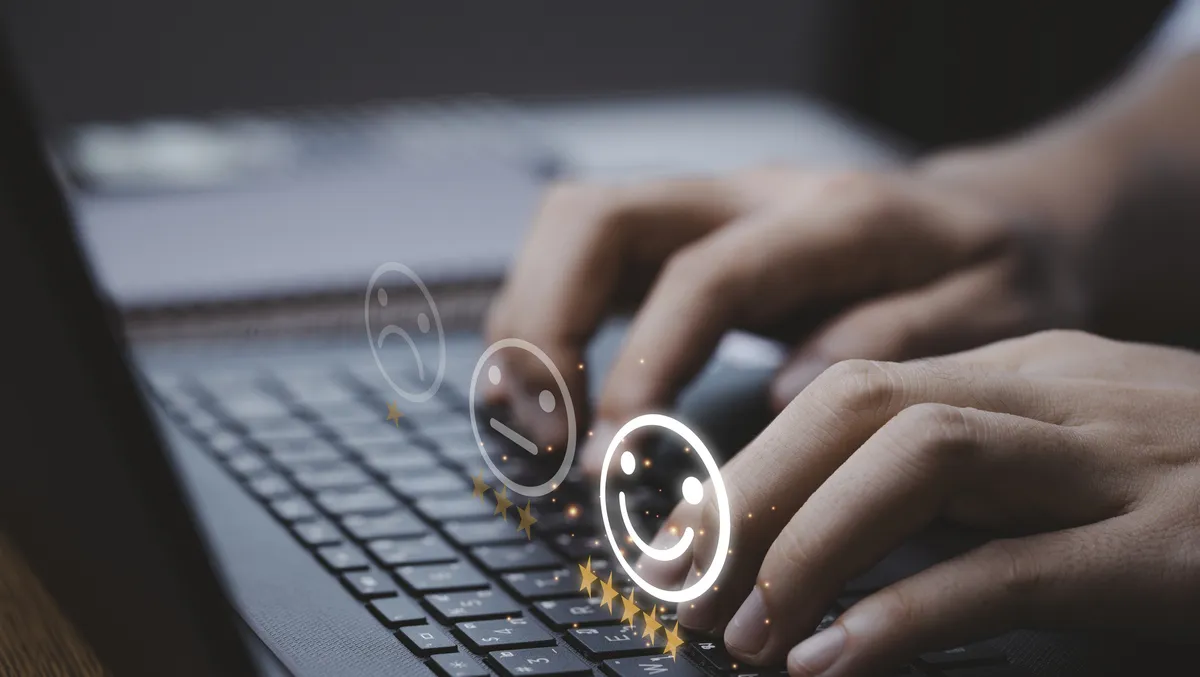 Dubber introduces innovative communication intelligence
Dubber launches 'Moments', an AI product designed to revolutionise communication and enhance consumer engagement.
Founded in 2011, Dubber supports over 170 service providers and thousands of businesses across the globe by capturing and analysing conversations at volume across an entire network.
Dubber aims to address all modern business needs by developing actionable, meaningful insights that can inform business strategies directly from the Service Provider network.
In response to evolving demands, Dubber has released the 'Moments' solution. The growing suite of features, powered by advanced AI and conversation intelligence, goes beyond the words and identifies the context within the voice conversation.
A single identified 'Moment' provides benefit in an immediate conversation, but when correlated across an entire organisation, it also creates valuable 'Insights'.
Employing data visualisation, Insights provides an intuitive snapshot of communication patterns and trends, transforming complex data into understandable intelligence for individuals and all sizes of businesses.
Future product roadmap releases will include a range of new 'Moments' that will help organisations to improve customer experience, enhance the performance of individuals, teams and improve employee engagement.
Following research into business-critical conversations, the initial rollout will begin with the 'Complaints Moment', which pinpoints customer complaints and related topics within conversations.
This 'Moment', part of the customer experience family of 'Moments', enable all organisations to gain insights into customer grievances and handle them effectively and promptly.
Following this, 'Actions Moment' will be launched as a network feature, enhancing Dubber's technology by detecting commitments made during conversations and converting them into tasks or reminders.
With Communication Service Providers globally facing the challenges of commoditisation and ongoing cost pressures, Dubber has developed new ways to leverage its network to build new revenues and satisfy customers.
Steve McGovern, CEO of Dubber, says: "We have been promoting a view for many years that AI will be a part of every telephony service and have built the Dubber platform to enable that eventuality."
"Dubber is explicitly designed for Service Provider delivery instead of direct end-user integration since we believe that the network is the source of any communication and the SPs can provision, bill and support at scale. So to us, it just makes sense."
"With the launch of 'Moments', we're taking a significant step towards fulfilling that philosophy and fundamentally transforming communications. Yet, despite the evolving ways in which we communicate, the ore nature of conversations remains unchanged."
"There are always key moments within a conversation that yields new intelligence, inspire action, or deepen understanding."
"'Moments' captures these pivotal points from any conversation on the network and transforms them into insights, delivering tangible business value and empowering service providers to redefine their offerings directly from their networks," says McGovern.
Stuart Pritchard, Vice President, Optus Enterprise, speaking at the launch of 'Moments', says: "AI is becoming broadly part of our lives, and customers are expecting to seek benefits from it. When AI can solve business challenges effectively out of the box directly, it simplifies the customer's decision-making and assists our sales teams."
"Currently, Dubber is assisting Optus in a special campaign that promotes the Dubber AI functionality around automatically detecting complaints for organisations and summarisation of calls for each user," says Pritchard.
McGovern adds: "At Dubber, AI isn't just a buzzword; it's the key to unlocking the value of conversations across service provider networks."
"In effect, we are bringing the network to life, enabling the content and packaging it into valuable outcomes which can be accessed via Dubber's applications, via direct network based notifications or via API."
"With the unprecedented volume of data available to train our Dubber AI engine, we're turning every conversation into a chance to extract valuable moments that can enhance customer understanding, elevate employee experience, and identify product improvement opportunities," says McGovern.