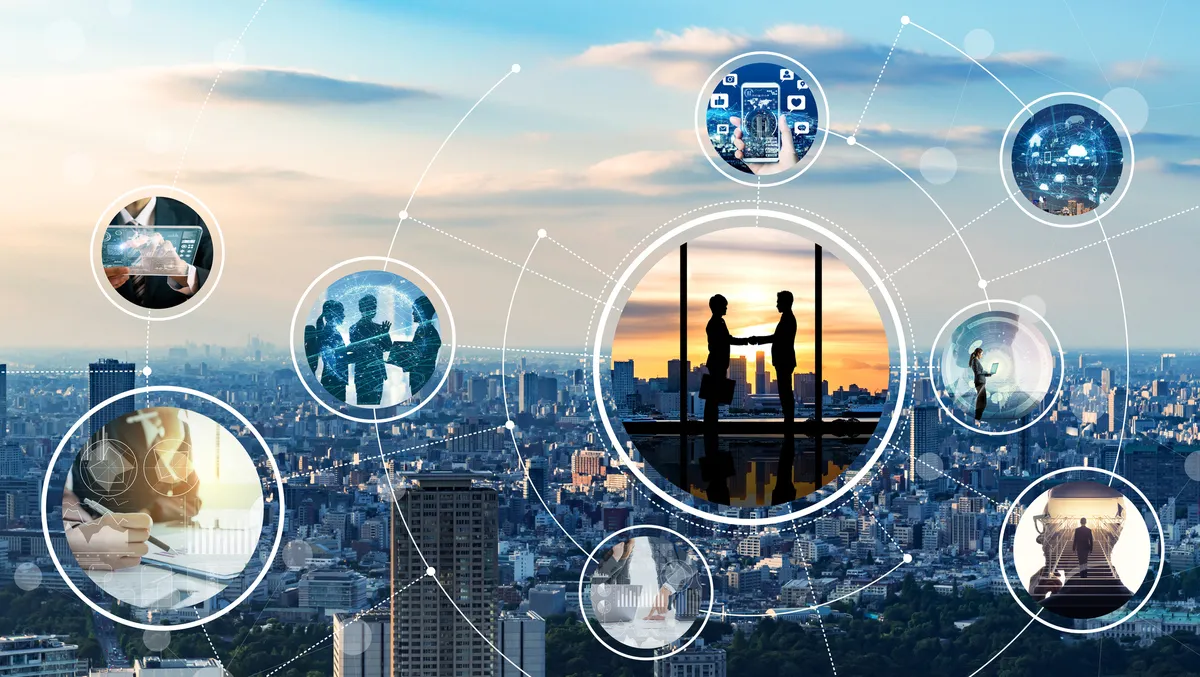 Access4 renews agreement with CommsPlus Distribution
Access4, the unified communication-as-a-service (UCaaS) provider, has announced that it has renewed its multi-year distribution agreement with CommsPlus Distribution for three more years.
Initially signed on as an Access4 distributor in 2018, CommsPlus Distribution currently provides the Access4 unified cloud communications and collaboration solution through SASBOSS to over 35 partners nationwide. This includes its own Plant Communications business, which consults, supplies and supports best-in-class unified communications solutions to other IT resellers through an agency model.
"CommsPlus Distribution has developed into a key strategic distributor for Access4 and continues to support their reseller partners with national resources which enables their continued growth and success. Since being appointed a distributor several years ago, they have developed a great cohort of partners and delivered on an outstanding heritage of success in telephony, voice and PABX solutions," says Tim Jackson, managing director at Access4.
At the same time, since signing up with Access4 in 2018, CommsPlus Distribution has complemented its heritage wholesale business with an agent model, which it operates through its Plant Communications business. Through this business, smaller or startup communications service providers (CSPs) and managed service providers (MSPs) can access the full Access4 SASBOSS product suite with configuration and support, enabling them to scale without investing in their technical resources.
At the outset of the relationship between the two companies, CommsPlus Distribution had a PABX business with a strong network of partners focused on the on-premise market. The distributor initially took on Access4 to support its overall transition to offering cloud solutions, and has subsequently complemented growing cloud opportunities within its hardware sales business.
This transition is representative of the more significant shift to cloud solutions occurring in the PABX market, especially since the COVID-19 pandemic. As part of the 'new normal' hybrid working environments that have emerged, businesses have been strategically reviewing their communication and collaboration strategies and the best calling platform that suits their needs. This has resulted in a significant shift towards cloud voice solutions and subscription-based licensing models, with a knock-on effect on the on-premise PABX market, which saw a 21% decline in 2020.
"Over the course of the past few years, CommsPlus Distribution has increasingly seen Access4 as a big part of our recurring revenue business," says Paul Bailye, group chief executive officer of CommsPlus Distribution. "As we continue our transition into a service-based distributor and offer multiple product offerings for UCaaS, Access4 will play a pivotal part in de-risking our partners' businesses through recurring revenue and enabling end -user customers to scale by adopting more feature functionality as their business grows."
As the demand for cloud voice solutions continues to grow, MSPs and CSPs are best positioned to take advantage by being less reliant on the one-off cash injections brought through selling on-premise PABX systems and instead transition to offering more value-added cloud solutions through a recurring revenue model with subscription licensing.
"Access4 listens, takes our ideas seriously, and gives us the platform reliability and rock-solid support we subsequently provide to partners and ultimately end users. Both Access4 and CommsPlus Distribution complement each other perfectly and have a proven track record in providing demonstrable technical and support excellence, driving sales and performing successful deployments. Most importantly, we are excited to continue working with a vendor which delivers on technologies that help to differentiate and add significant value to our partners," adds Bailye.
"We are thrilled to continue working with CommsPlus Distribution as a trusted long-term valued partner, and look forward to accelerating joint business opportunities and momentum," concludes Jackson.