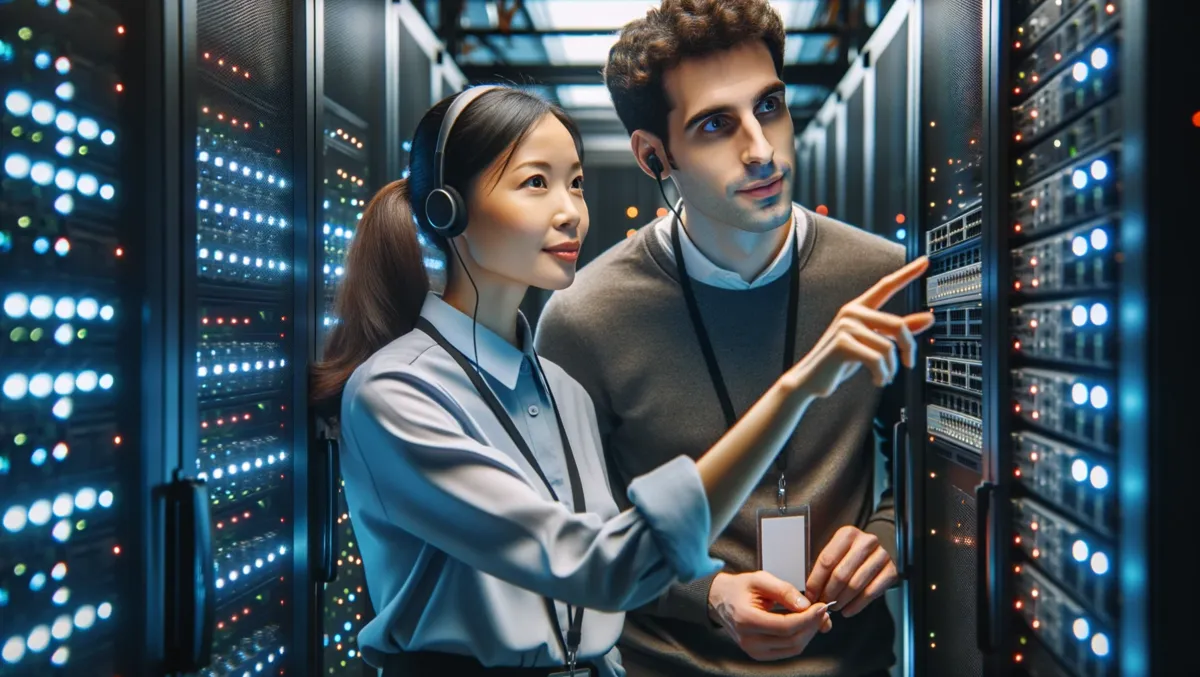 Norwood signs group master supply agreement with Singtel
Communications Platforms as a Service (CPaaS) provider Norwood Systems has solidified a pivotal partnership in the telecommunications arena. The company has executed a Group Master Supply Agreement (GMSA) with Singapore Telecommunications Limited (Singtel), a prominent Asian telecommunications conglomerate.
The agreement also extends to Singtel's wholly owned subsidiary, Singtel Optus Pty Ltd (Optus), which operates within the Australian telecommunications landscape.
The GMSA encompasses a comprehensive arrangement that paves the way for future collaborations between Norwood Systems and the Singtel Group, with Optus being the primary focus of this partnership. The first undertaking within this partnership is a Proof of Concept (POC) utilizing Norwood's cutting-edge CogVoice platform to demonstrate its voicemail capabilities.
The primary objectives of the CogVoice Voicemail POC are twofold. First, it aims to exhibit the seamless interoperability between the CogVoice platform and Optus's existing systems, showcasing its adaptability and integration capabilities. Second, the POC seeks to validate the support for fundamental voicemail functionalities, ensuring a robust and reliable Voicemail service.
CogVoice, developed by Norwood Systems, stands as the cornerstone of their service offerings. This innovative platform leverages the power of artificial intelligence (AI) to deliver advanced voice services to Communications Service Providers (CSPs) across the globe. It distinguishes itself with its cost-effective implementation, industry-leading latency, and compatibility with 4G and 5G networks, making it an ideal solution for CSPs of all sizes.
"The finalisation of this cornerstone agreement with Singtel Optus, along with the advanced CogVoice Voicemail POC, underscores Norwood's growing prominence in the global CSP landscape," says Norwood's chief executive officer and Founder, Paul Ostergaard.
"The GMSA and POC are a testament to our collaborative partnership with Optus, and were thrilled to arrive at an outcome that benefits both parties," he says.
"Norwood is committed to building robust, impactful, long-term relationships within the CSP sector. We are charting a new course with CSPs, employing a business approach that illustrates how smaller vendors like Norwood can offer substantial Intellectual Property (IP) and platform solutions to address real challenges for CSP customers," Ostergaard says.
"We drive CSP value through close collaboration, introducing new avenues for revenue enhancement through innovative applications, whilst also offering alternatives to cut traditional operational costs via our cost-efficient CogVoice voicemail platform."
In a rapidly evolving telecommunications landscape, the partnership between Norwood Systems and Singtel Optus demonstrates the dynamic nature of the industry. It exemplifies the collaborative spirit and commitment to innovation that will define the future of CSP services.
As the CogVoice Voicemail POC gets underway, it is poised to set new standards for excellence, interoperability, and functionality, further establishing Norwood's position as a key player in the global CSP landscape. This endeavour is a testament to the ever-expanding horizons and endless possibilities within the realm of communications technology.