Bluechip UC named authorised distributor for Zoom solutions
Thu, 16th Nov 2023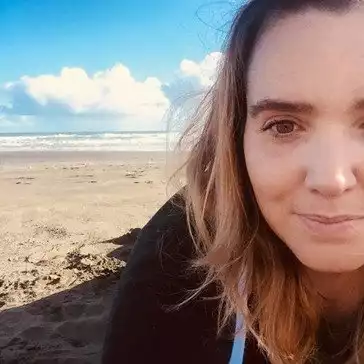 By Shannon Williams, Journalist
Major news for the Unified Communications sector, with Bluechip Infotech's division, Bluechip UC, set to become an authorised distributor for Zoom's comprehensive suite of solutions in the Australian market. This groundbreaking distribution partnership with Zoom Video Communications, Inc., will be fully disclosed on the 15th of November, 2023.
Bluechip UC plans to integrate Zoom's extensive portfolio, including Zoom One, Zoom Contact Center, Zoom Events, AI Companion, and the anticipated Zoom Docs, into its offerings. The purpose of this collaboration is to enhance its unified communications and video solutions for partners and, at the same time, deliver an improved customer and employee experience.
The partners of Bluechip UC will have access to a referral partnership through Zoom's Technology Services Distribution model. This model ensures comprehensive support for all partner transacting requirements, enabling an exceptional customer reach.
Matt Milne, Director of Unified Communications at Bluechip UC, expressed his excitement about bringing onboard Zoom into the channel partners' portfolio. "Zoom has evolved from a leading video communications solution into an all-in-one intelligent collaboration platform with Zoom One and more recently Zoom Contact Center, Zoom Events, AI Companion and soon-to-be-available Zoom Docs," shared Milne. He asserted the integration of Zoom's solutions into their partners' offerings will boost their competitiveness and profitability.
Johnson Hsiung, the Managing Director at Bluechip Infotech, also renowned the partnership. He pointed out that Zoom's notable brand presence and its role as a market leader in the communication and collaboration spaces make it a significant new prospect for their partners.
Ashley Allen, ANZ Channel Sales Lead at Zoom, echoed Hsiung's sentiments. Allen indicated that Zoom's main objective is strengthening day-to-day work efficiency through effective communication and collaboration solutions. With this partnership, Zoom aims to expand its customer reach in the Australian market and equip organisations to deliver outstanding experiences to their employees and customers.
To shed additional light on this partnership, Bluechip plans to host a series of partner launch events in Sydney and Melbourne in late November. Attendees can look forward to gaining valuable insights into collaborating with Zoom for growth, as well as the additional benefits offered by Bluechip UC and demo stations from alliance vendors.
Bluechip Infotech was established in 2000, focusing on delivering the latest IT products to a wide channel base. The company has five offices across Australia and New Zealand. To provide insights into the new partnership, Bluechip will host a series of partner launch events in Sydney and Melbourne in late November.