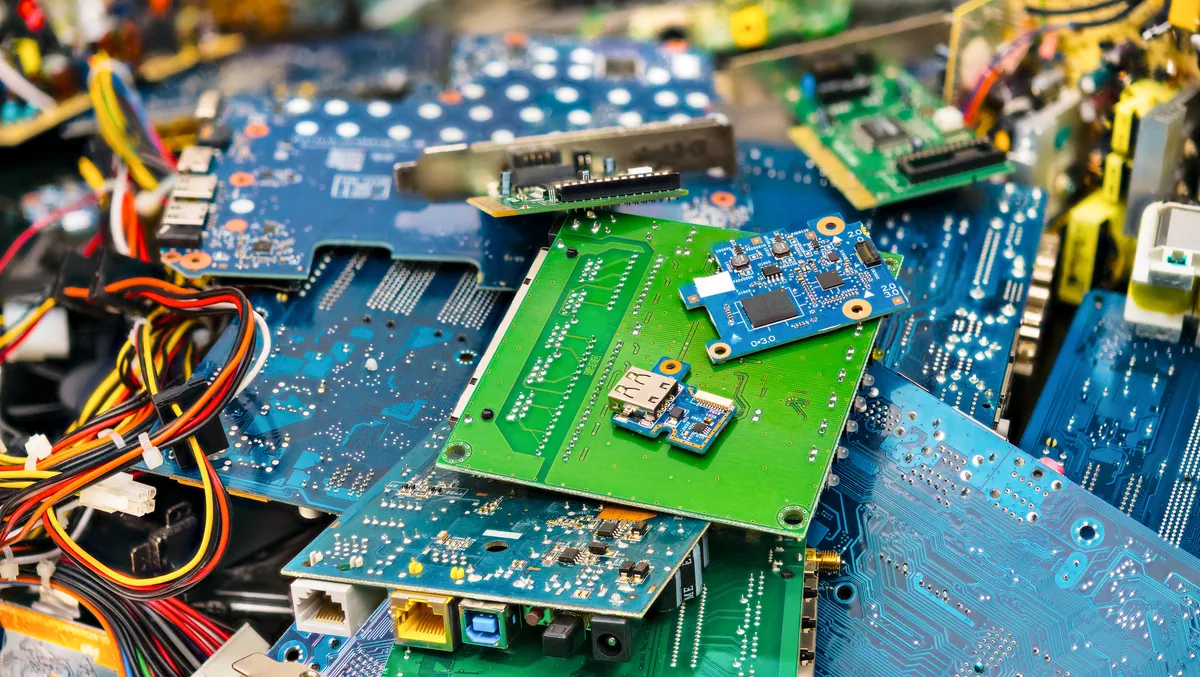 Arnies Recon to help e-recycle during the festive season
FYI, this story is more than a year old
With the festive season approaching, Sydney residents look forward to receiving new electronics and appliances as gifts. However, many worry about what to do with their old or outdated devices.
Arnies Recon, a social enterprise offering free electronics recycling, was founded on the premise that we can enjoy our gadgets and give them a second chance when we're done.
Lisa Saunders, Co-founder and CEO of Arnies Recon, never uses the term e-waste. She prefers electronics recycling.
"Used electronics and appliances aren't waste. Even though the first user is done with them, they're still a valuable resource to someone else. We don't have an e-waste problem. We have a distribution challenge of how to match these electronics with the next person who wants them," says Saunders.
Arnies began with a moment of truth. Driving by the side of the road, seeing the piles of electronics and appliances waiting to go to the landfill, Lisa and Adrian Saunders decided to stop complaining and act. On December 22, 2019, they published a Facebook post offering free pick up and recycling for electronics and appliances. Five hundred responses and 250 bookings within two days told them they'd hit a nerve.
Nearly three years later, Arnies Recon has saved over 4.5 thousand tonnes of appliances and electronics from landfill.
The social enterprise has evolved into the world's most sophisticated, holistic and comprehensive recycling model deploying ten distinct recycling methods, resulting in over 85 product lines. This is a free service to homes, businesses, the government, and schools.
As Lisa Saunders explains, "Waste and recycling are two distinct paradigms. Waste is a simple idea of taking a problem from one area and disposing of it in another. Recycling is more complex and needs various solutions to maximise the efficiency and minimise the environmental impact."
For privacy protection, Arnies also uses global best practice data security that conforms to over 20 international standards, including the U.S. Department of Defence.
"Everyone has a bottom drawer or cupboard full of things they've loved but no longer use. Arnies makes it easy to get those items to someone else who can give them a second life," adds Lisa.
"Arnies staff then work to find the most efficient and best way to recycle those items. Recycling efficiently is a complex business. To give items their due, it does take some thought during the sorting process."
"We can't reuse everything. Some items are broken down into their base components and put back into manufacturing. But there are heritage items and beautiful electronics such as cameras and vintage iPods or even the old beige computers that can still be used and loved by someone, as we respect the heritage value of those items."
Arnies has now started free community collections, setting up hubs around the Sydney metro area to make it easy for people to drop off their items, knowing they'll be kept out of the landfill.
After winning Westfield Local Heroes in 2021, Arnies partnered with Westfield to provide collection days at some local centres. Starting with Bondi Junction, Chatswood and Warringah malls, the social enterprise will expand to other locations in 2023.