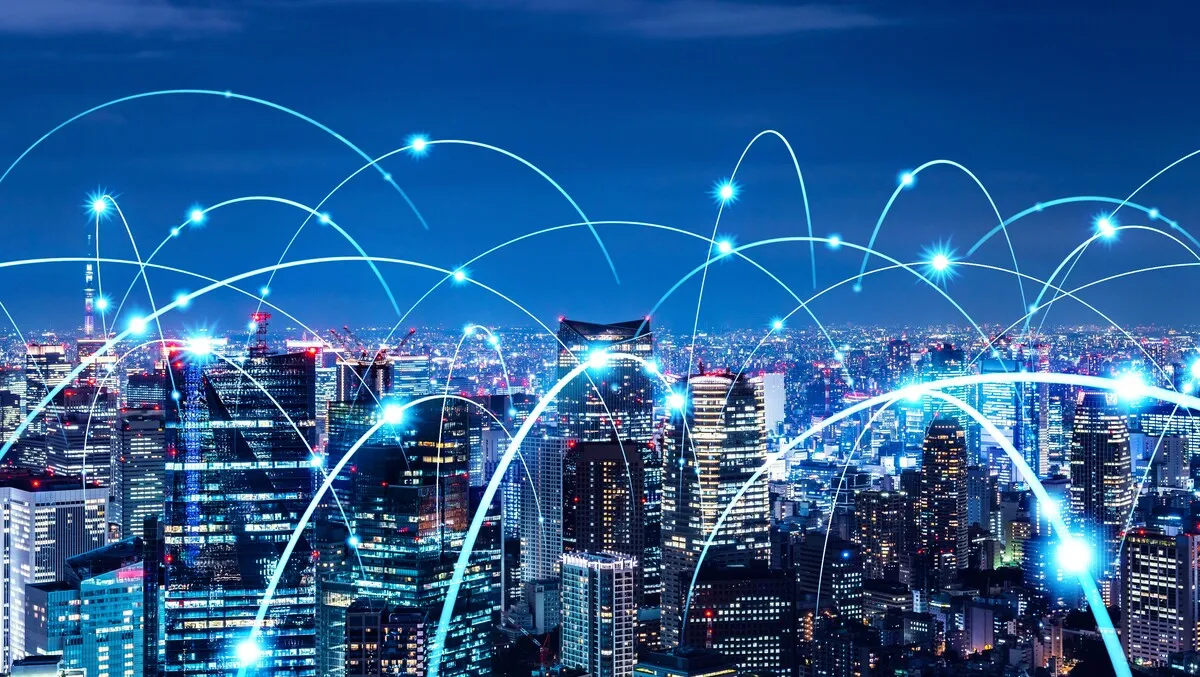 Powering and advancing Australia's connectivity landscape
Tue, 18th Jul 2023
In a step towards advancing Australia's connectivity landscape, the 2023 Federal Budget saw funding from the Federal Government for initiatives such as the Mobile Black Spot Program. It acknowledges that there are still many underserved communities, particularly in regional and rural Australia, which require additional efforts to bridge the digital divide.
Even in densely populated areas, strong, reliable connectivity isn't always sufficient. Connectivity can be an issue in high-rise and other large buildings with numerous tenants or crowds of people.
While technology has advanced and demand for high-speed data has increased significantly, the network infrastructure within many buildings, venues and transport corridors in the nation is yet to be upgraded.
In the long term, the country's capacity to remain digitally competitive while delivering enhanced experiences will hinge on enterprises and governments embracing emerging and intuitive networks. There are three main sectors that would benefit from enhancing connectivity systems.
Enhancing our transport systems
In greater capital cities, 14% of Australians use public transport to commute to and from work daily, spending an average of 54 minutes travelling. They depend on fast, reliable, and secure internet access and public Wi-Fi for their social media uploads, access to work emails on the go, and to learn about the latest transport timings – but this is often not available.
Places with low or weak connectivity can be an issue when it comes to travel and commuting. With the growing cost of building complex transport networks and budget strains, public transport operators must invest wisely to get the biggest return on their investment.
To meet this need for improved connectivity, transport authorities are increasingly opting to work with shared communications infrastructure providers to connect their networks. BAI Communications' 20-year partnership with Transport for London (TfL) is a good example of how one of the world's oldest underground transport networks could be transformed into a world-leading mobile connected system.
Shared infrastructure is being deployed in 137 stations, platforms, and 400km of tunnels, meaning all mobile and fixed operators in London can use the infrastructure. This allows passengers to stay connected and operators to plan and improve their services. TfL's transformation serves as a shining example for Australia – by embracing the benefits of shared communications infrastructure, passengers' experiences would be enhanced while financial restraints for transport authorities are relieved.
Unlocking competitive advantage for Industry 4.0
Australia's manufacturing is another sector that would benefit from enhancing connected systems. Currently, manufacturing contributes about 6% of Australia's GDP and supports close to 900,000 jobs. To ensure a thriving manufacturing industry, 5G private networks are set to play a greater role in supporting smart factory operations and use cases like increasing supply chain agility.
In Australia, private 5G networks have already been on trial for the country's meat processing industry. A 5G communications network has been installed at two regional meat processing facilities to deliver reliable high-speed connectivity for smart verification technologies, such as high-fidelity video streaming that can be used for remote auditing and compliance monitoring through computer vision technology. This is especially important in demonstrating 5G's superior connectivity for particular uses, for example, to allow thorough animal inspections by veterinarians, even when they cannot be onsite.
The support that is provided today to the manufacturing industry will help transform and elevate Australian products on the global stage by improving the efficiency and productivity of the nation's facilities and opening doors to future innovation.
Evolving stadiums and venues with advanced technologies
A boost to connectivity for the stadiums and venues sector is particularly important as Australia welcomes more international sporting events.
Advances in wireless technology have made it possible for connected venues to provide more powerful, immersive customer experiences for fans, guests, and visitors. As a nation full of passionate sports lovers, Australians are expected to fill the stadiums as the FIFA Women's World Cup kicks off this month. That's not to mention the ongoing seasons underway with the likes of the National Rugby League and Australian Football League, to name a few. For many fans, nothing beats experiencing the atmosphere at in-person events.
Yet a network capable of serving a dynamic, densely populated area is often a real issue – just look at the times sports fans would experience slower connectivity for social media uploads, a weak Wi-Fi connection, or delayed transmission on the big screens.
Cutting-edge public and private networks (Wi-Fi and 5G) and infrastructure are some of the latest technologies that are changing the game on the field, in the seats, and behind the scenes. These advanced platforms help offload data from traditional cellular networks, creating more overall capacity while enhancing attendees' wireless experience.
Take, for instance, the Crypto.com Arena and its 37,000m² sports arena and entertainment district in Los Angeles. It recently overhauled its communications network and now offers visitors with ubiquitous coverage and world-class entertainment options, including a wide range of dynamic AR and VR experiences.
Across Australia, stadiums stand to benefit from shared infrastructure models. More secure and high-density connectivity can enable options like mobile ticketing and merchandising, in-seat food ordering, augmented or virtual reality experiences – a win-win for both building owners and visitors.
Public-private partnerships key to long-term success
Currently, the connectivity that people desire is not always available in Australia, even in highly developed areas. The reality is that the work that goes into delivering seamless connectivity might take years of work behind the scenes and cannot be done single-handedly.
In the long term, the innovative shared infrastructure model is set to form the backbone of Australia's connectivity landscape as it simplifies the end-to-end lifecycle of wireless networks and provides better performance management than mobile network operators can offer alone. As Australia begins to power its connectivity infrastructure, it needs to first look at changing its commercial and delivery model by working with trusted partners to bring this vision to life.