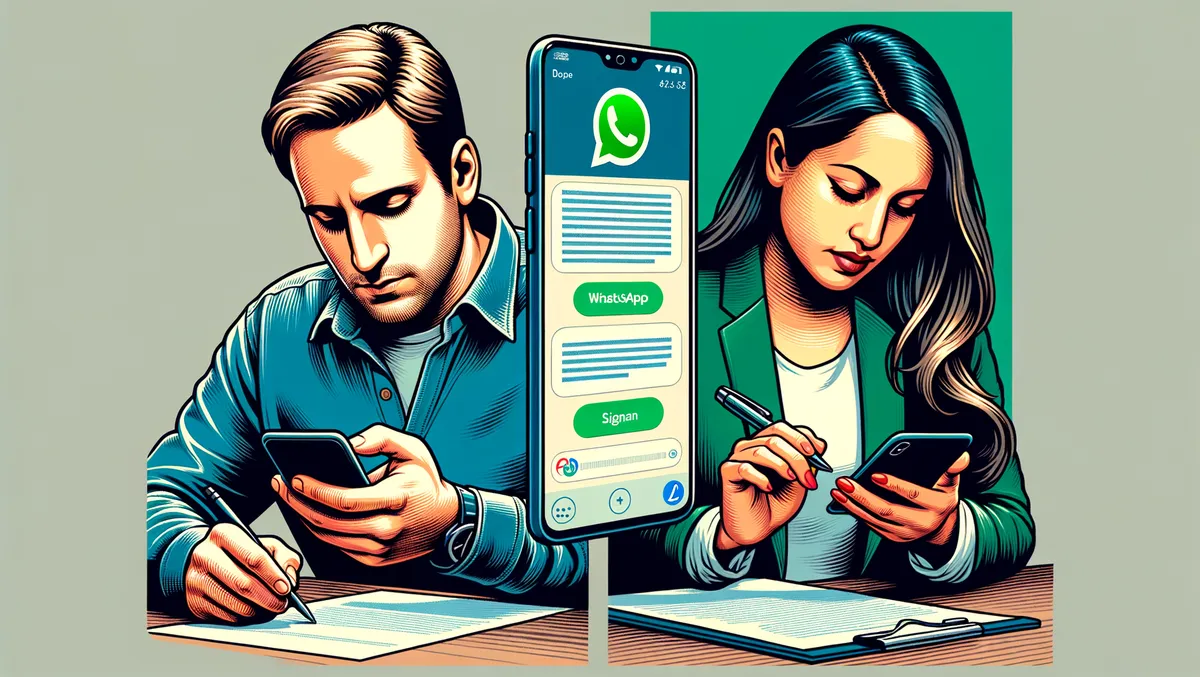 DocuSign integrates with WhatsApp, accelerating digital contract processes
Fri, 17th Nov 2023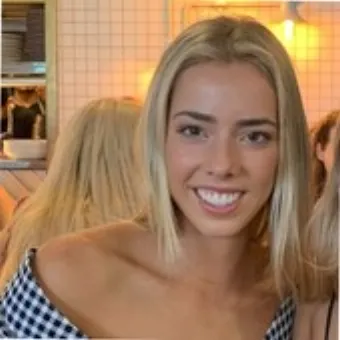 By Kaleah Salmon, Journalist
DocuSign, a global expert in electronic signatures, has announced a new integration with the renowned messaging platform WhatsApp. This strategic move will see the launch of WhatsApp Delivery, enabling users to receive, send, read, and seamlessly sign digital contracts in real time.
With over 12 million people actively using WhatsApp and nearly 80% of the Australian population owning a smartphone, mobile devices have become crucial tools for communication, including in a professional context. The newly established WhatsApp Delivery holds the potential to significantly enhance productivity for businesses across the country.
WhatsApp Delivery offers several key benefits to users. First, agreements delivered via WhatsApp can be processed almost seven times faster than those sent via email, substantially increasing transaction speeds.
Secondly, the integration offers expanded reach. WhatsApp's 2 billion users worldwide can now connect with almost any signer using the mobile messaging platform. Thirdly, it provides an enhanced user experience, offering customers more choice, flexibility and convenience in agreement processing. Lastly, it prioritises privacy, combining the comprehensive end-to-end encryption and security features of both DocuSign and WhatsApp.
Josh Bell, General Manager at Guzman Y Gomez, shared his experience of using WhatsApp Delivery, stating: "DocuSign has been fantastic for our HR team. They no longer have to worry about the admin and can focus on strategy, staff engagement, and finding the best talent for our business."
"The simplicity, the ease of use, and no need for training means our hiring and onboarding process is almost entirely automated."
Shaun McLagan, Group Vice President and General Manager of Asia Pacific and Japan at DocuSign, emphasises the company's dedication to simplifying the agreement process. He highlights DocuSign's commitment to providing users with flexibility by enabling them to reach signers wherever they are and through their preferred methods.
In response to the dynamic nature of customer preferences, DocuSign stands out as the sole provider offering a variety of e-signature delivery options, including SMS, email, and messaging platforms like WhatsApp. McLagan emphasises that this reflects DocuSign's unwavering commitment to delivering a seamless and personalised end-to-end agreement experience for each user.
Shaun McLagan says: "DocuSign is dedicated to enabling our users to reach signers wherever and whenever they are, aligning with their evolving preferences."
"In an era where customer choices are constantly changing, DocuSign stands out as the sole provider offering a range of e-signature delivery options, including SMS, email, and messaging platforms such as WhatsApp."
"This is yet another demonstration of our unwavering commitment to delivering a seamless, end-to-end agreement experience that caters to each individual's needs," says McLagan.
This new feature follows developments in DocuSign's strategy to capitalise on a multi-channel delivery approach. Figures have shown that more than 50% of all DocuSign eSignature agreements delivered via WhatsApp are completed in 15 minutes or less, illustrating the impact that alternative modalities can have on accelerating transaction speed.
WhatsApp Delivery will be available globally and sold as part of the Multi-Channel Delivery SKU. It will be available to eSignature customers in Standard and above.